What are Customer Loyalty Programs
Customer Loyalty Programs definition:
Customer loyalty programs are special programs designed by businesses to encourage customers to return and make repeat purchases. They typically offer rewards or incentives to customers who participate. These rewards can include discounts, free merchandise, or exclusive access to products or services.
Customer loyalty programs are an important component of marketing in the loyalty stage of the marketing funnel. This stage focuses on retaining customers and building strong relationships with them to encourage repeat business. By offering rewards and incentives to customers who participate in the loyalty program, businesses can encourage customers to return and make repeat purchases.
The goal of Customer Loyalty Programs:
The main goal of customer loyalty programs is to build a strong relationship between the business and its customers. By providing added value and recognition, these programs help to increase customer loyalty and repeat business.
4 Reasons for Small Businesses to create Customer Loyalty Programs
Small businesses should have a customer loyalty program (CLP) for several reasons:
CLP can help small businesses increase customer retention rates: By offering rewards and incentives to customers who participate in the program, small businesses can build stronger relationships with their customers and encourage them to return for repeat business. This can lead to higher customer loyalty and retention rates, which can be a valuable asset for small businesses looking to build a sustainable customer base.
CLP can help small businesses differentiate themselves from competitors: If small companies know how to utilize rewards and incentives, they can set themselves apart from competitors and increase their brand love. Each loyalty program has its own style and unique selling point. For example, you can set your loyalty program apart from other brands by customizing its name, point, or rewards, which is related to brand style, voice, and culture.
CLP can help small businesses improve data collection: By tracking customer purchases and preferences, small companies can gain insights into their customer base and use this information to improve their marketing and product offerings. More customer data provides a better understanding of customer needs and preferences, which can be used to improve customer satisfaction and loyalty. For instance, if customers tend to return with a free product gift means their demand for that kind of product is relatively high. Then you should invest in this good.
CLP is an effective marketing tool for small businesses: CLP can include promoting the program through various channels, such as social media and email marketing. These channels are cost-effective and have a high return on investment. This explains why customer program fits the characteristics of small companies operating on a tight budget and lacking experience in their given field.
3 Types of loyalty programs for small businesses
While customer loyalty programs can be beneficial for businesses of all sizes and industries, certain types of merchandising may gain more than others. In short, companies that rely on repeat customers, have a high customer lifetime value or have a competitive market may benefit the most from customer loyalty programs.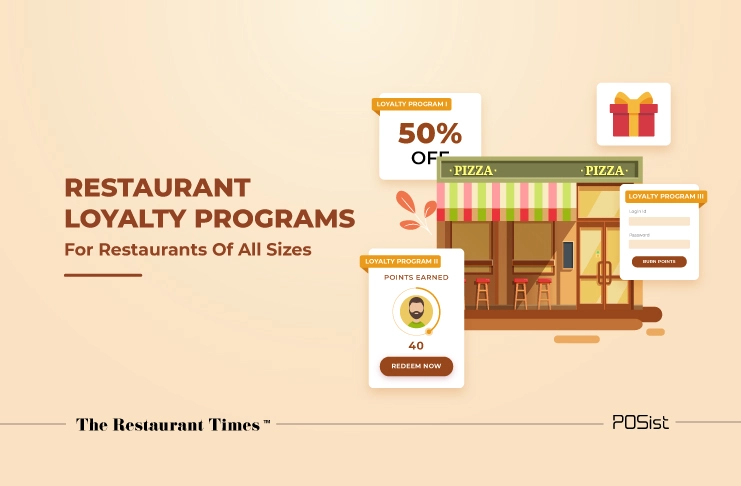 Restaurants and cafes: These businesses are an ideal type that can benefit from a customer loyalty program. They rely on repeat customers and often have a high customer lifetime value, as customers tend to visit frequently and have the tendency to spend money each time they visit. By offering rewards each time they return, especially personalized incentives, customers would feel appreciated as they are important people and tend to use the service again.
Businesses in the retail industry: Retail businesses, particularly those with a competitive market, can use customer loyalty programs to differentiate themselves from competitors. Some typical companies in this field can include grocery, drug, department, and convenience stores. Service-related businesses such as beauty salons and rental places are also considered retail businesses. As many companies offer the same service in the field, satisfying customers and standing out in the industry is difficult.
Businesses that offer subscription-based services: Gym memberships or beauty box subscriptions often require a long-term commitment from customers. As they return to your fitness center or spa every week, you have chances to reward customers for being loyal. And because in the service industry, the quality of service accounts for 90% of customer satisfaction, the practice of loyalty marketing is of ultimate importance to make them feel appreciated.
In conclusion
There are different reasons that you should consider starting loyalty program for small business. Particularly for those in the service industry, such as restaurants or the retail sector, implementing a loyalty program is crucial to retain customers. By using point systems to reward customers, businesses can enhance customer satisfaction and loyalty. It is recommended that small business owners evaluate the suitability of a loyalty program based on their business's unique circumstances.