BON has a lot of merchants who sell their goods on multiple markets. We already have the feature to simultaneously translate and display the loyalty widget text in multiple languages. While assisting our merchants, we receive many suggestions to develop the same feature for email as well. Listening to your feedback, we are happy to announce that we have added the multiple languages feature for emails in BON. This update could help enhance your foreign customers' experience when visiting your store.
What is Multiple languages for emails?
Multiple languages for email is the feature that helps you to customize the email content in other languages besides the default language. Once you finish setting up, based on customers' language preferences on your storefront, BON system will automatically send emails to customers in the same language they choose.
How does it work?
Let's take an example: you publish 3 languages on your storefront: English (default), France, and German. In BON Admin, you enable the "Welcome email" (which is an email that is sent to your customers once they sign up for your loyalty program) and customize its content in 3 languages.
When customer A visits your website > chooses to change the default language to France > creates an account to join your loyalty program > our system will detect it and send him the Welcome email in France.
How to set up multiple languages for emails in BON?
From BON Admin > Visit Settings tab > You'll see the option to customize your displayed languages there:


Then, open the Branding tab > Choose Email sub-tab > Click on a specific email > Choose to edit the "Email content" option. You'll see the option to set up multiple languages for your email there. Click on a specific language you want to customize (the language you select will be displayed in pink), then feel free to set it up to your liking.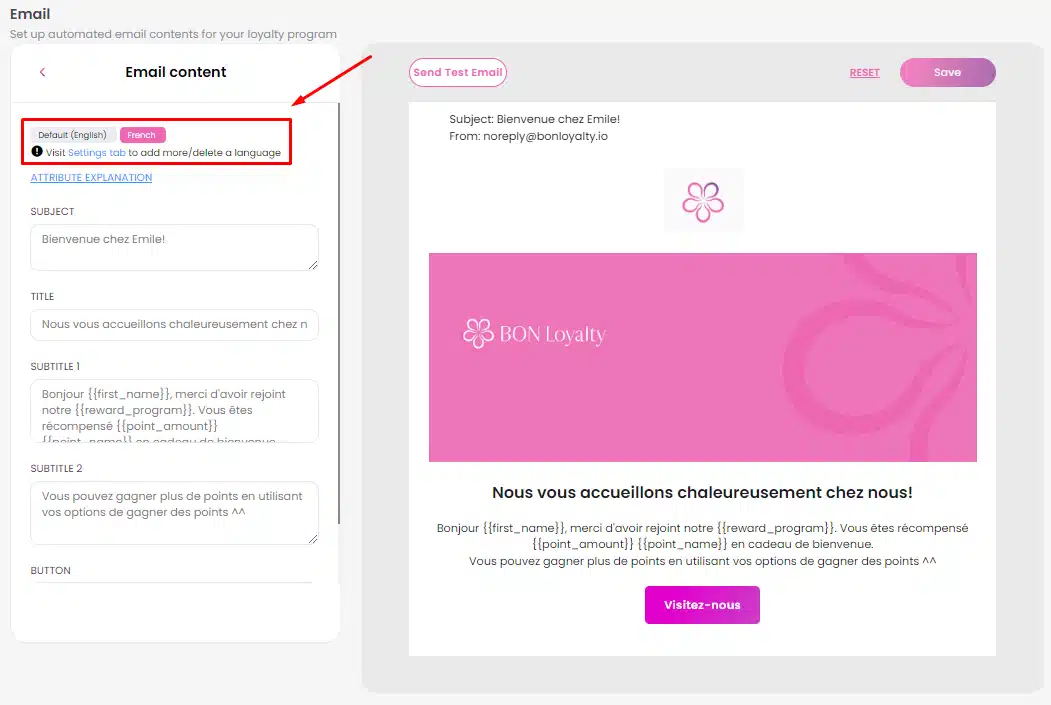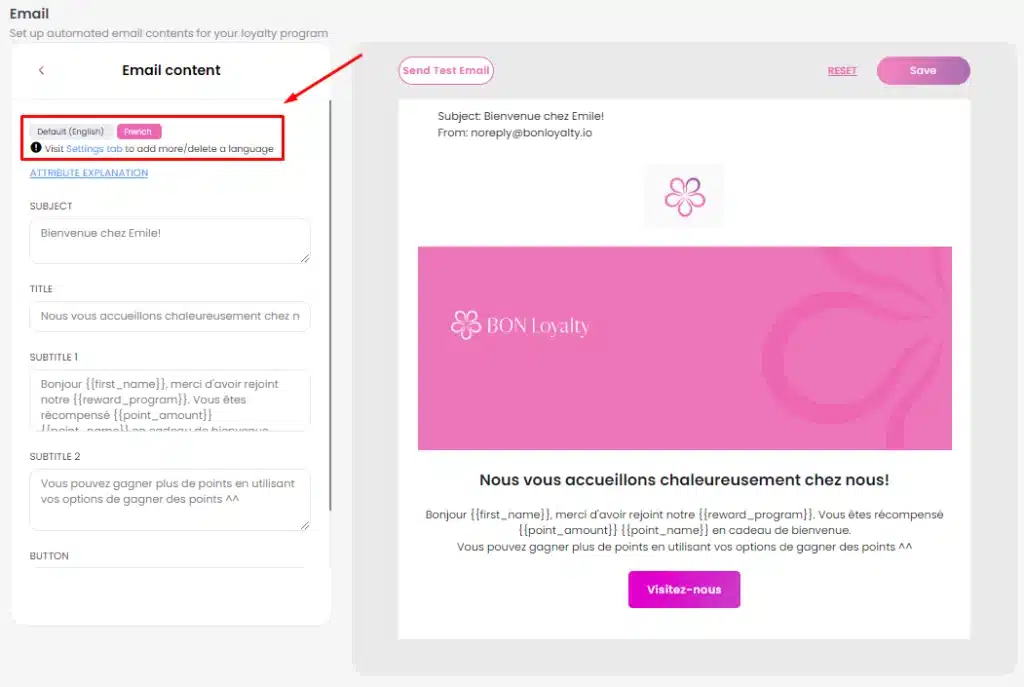 We expect this improvement could bring you a better experience with BON. If you have any questions regarding this topic, we are always ready to help via live chat or email at help@bonloyalty.com.