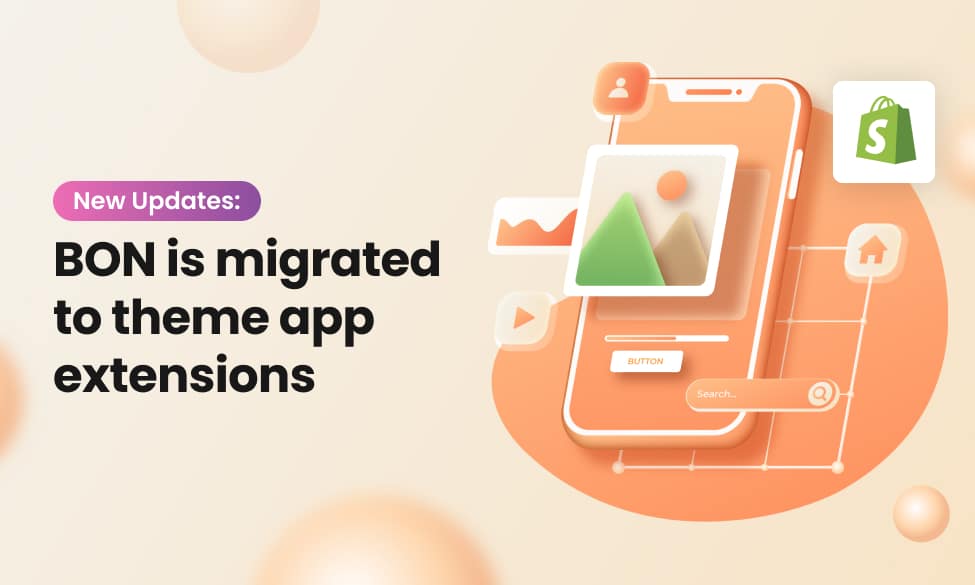 NEW UPDATES: BON BECOMES A "BUILT-IN THEME APP EXTENSIONS" APP​
9 March, 2023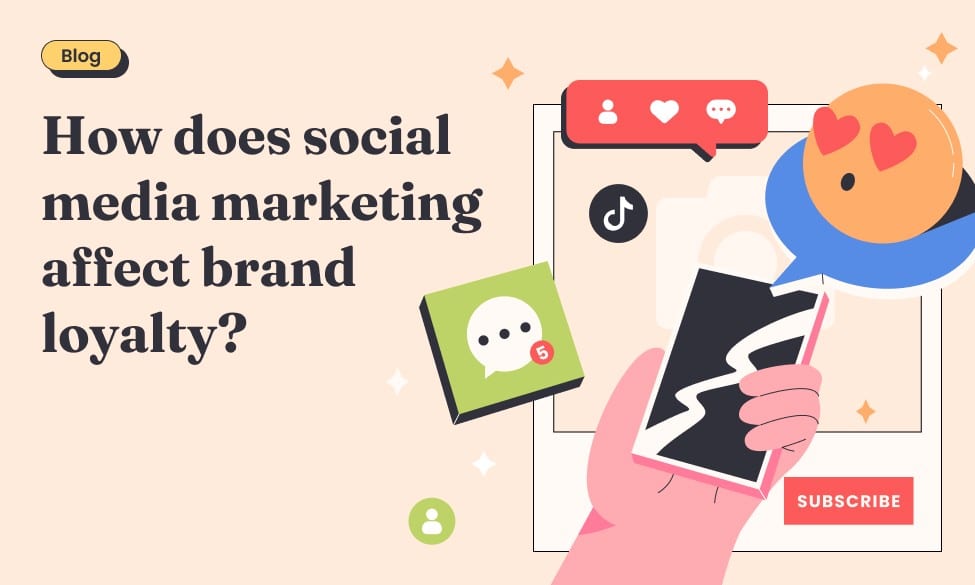 How does social media marketing affect brand loyalty?
24 March, 2023
What is a marketing funnel?
For a long time, marketers and salesmen have approached the customer base on the marketing funnel. It represents the different steps consumers go through during the buying journey from awareness to conversion. The reason for calling it "funnel" is that the volume of the customers reduces as we move down each stage.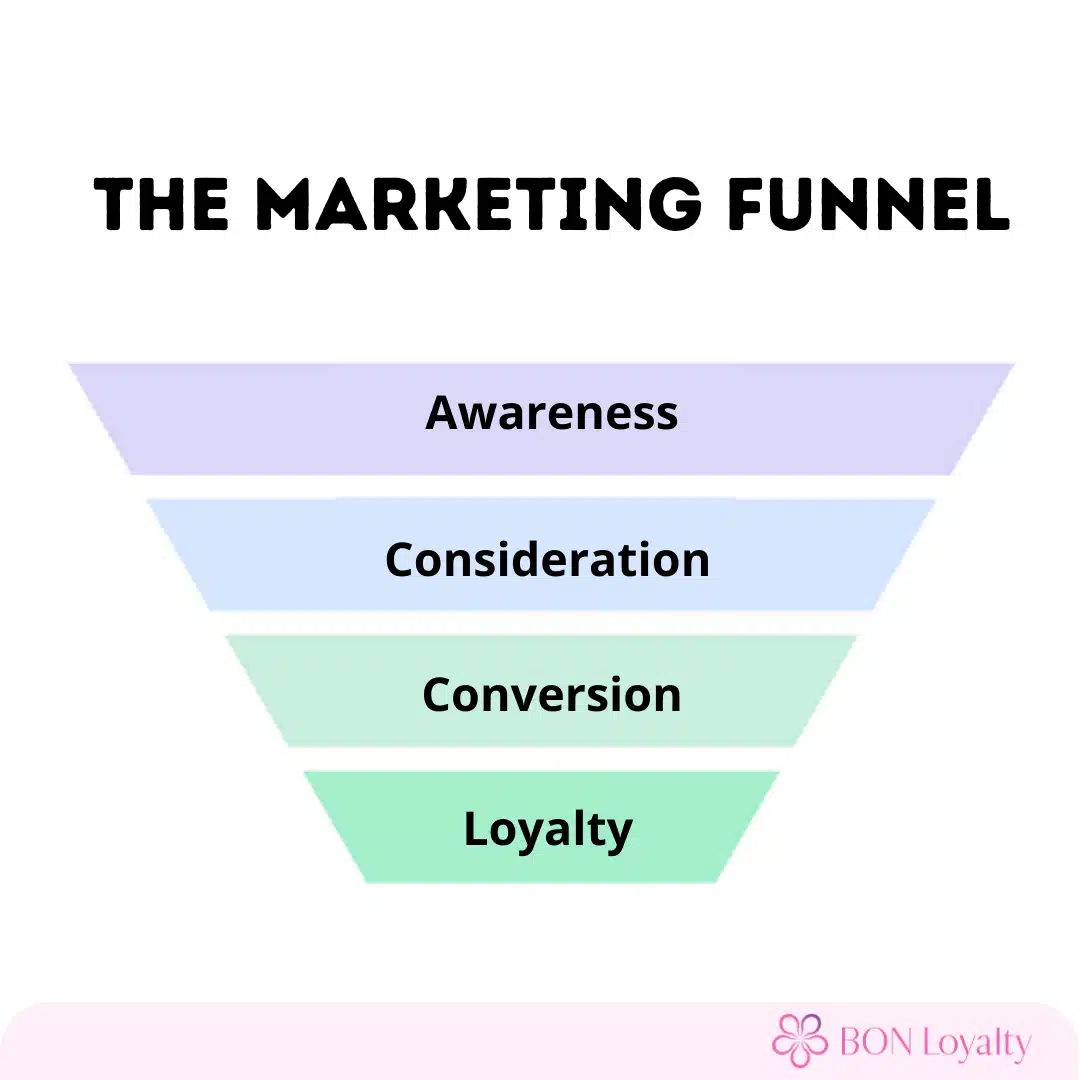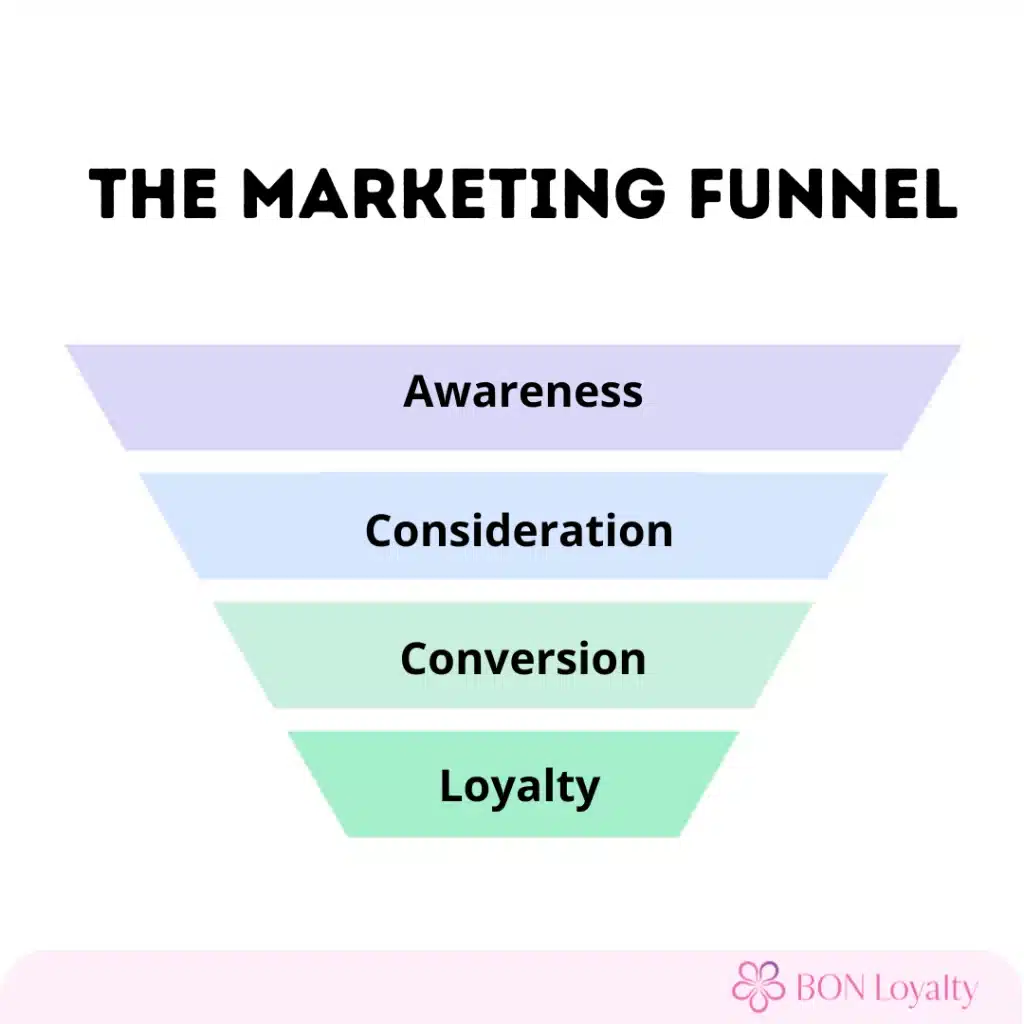 The marketing funnel has four stages:
Awareness: At the initial stage, a brand or product may introduce itself to a prospective customer for the first time, which can be achieved through various marketing strategies such as advertising, social media, or customer exploration. It is crucial for customers to become familiar with the brand's identity, including its name, messaging, tone style, values, and culture
Consideration: This is where customers start evaluating whether your product or service can meet their needs. The goal is to nurture the interest and provide them with more information to help them decide
Conversion: At this stage, potential customers are ready to make a purchase decision. The goal is to motivate them to take action and become paying customers. This can be achieved through a call-to-action, such as a purchase button or a sign-up form
Loyalty: After a customer makes a purchase, the goal is to keep them engaged and satisfied. This can be achieved through follow-up emails, loyalty programs, customer service, or personalized offers. The ultimate goal here is to turn one-time customers into repeat customers and brand advocates
How important is the loyalty stage in the marketing funnel?
The loyalty stage in the marketing funnel is extremely important as it is the final stage of the customer journey. Retaining customers will have not only short-term benefits like increasing sales but also many long-term benefits:
Cost-effectiveness: It is a well-known fact that retaining existing customers is less costly than acquiring new ones. As per the Pareto principle, 80% of a company's revenue comes from 20% of its customers. Therefore, it makes sense to focus on retaining customers to generate a steady stream of revenue.
Positive image: Customers who love your brands can become the company's advocates online and offline. Word-of-mouth marketing could be really effective in disseminating the company's image and therefore attract more customers
Competitive edge: Retaining existing customers can help companies gain an edge over their competitors who are continuously trying a ton of ways to attract the same customer segment with lower-priced products, better services, and promotions.
How to measure customer loyalty
There are a lot of metrics out there that provide you with an understanding of customer loyalty status. However, here are some of the most common ones:
Customer Satisfaction (CSAT) Score: This metric measures how satisfied a customer is with a company's products or services. Typically, this is evaluated by posing a specific question towards the end of a customer feedback survey, such as "How would you rate your overall satisfaction with the [goods/service] you received?" Customers are then expected to rate the product or service on a numerical scale ranging from 1-5, 1-10, or similar
Customer Churn Rate (Customer lost / Total customers): This measures the rate at which customers stop doing business with a company. A higher customer churn rate means more customers stop buying your product or services. A lower churn rate indicates that more customers stay with your business. You can read more about churn rate here
Repeat Purchase Rate (Total repeat customers / Total paying customers): This measures how often customers return to buy products or services from the company. A high repeat purchase rate is an excellent indicator of customer loyalty toward the brand. This means they're much more likely to try out other products, so you can use this metric to discover which customers will be responsive if you target them with new products
Best strategies to build customer loyalty
Knowing the importance of customer loyalty, here are some of our suggestions for businesses that want to retain their customers:
Listen to your customers: Listen to customer feedback and use it to improve your products or services. Customers are more likely to be loyal to brands that really consider their feedback to give them a smooth experience. Make sure your team is trained to have a customer-centric mindset and handle feedback in a helpful, prompt manner
Stay in touch: Your customers can easily switch between brands. So regular communication with them through email, social media, or other channels can help you stay top-of-mind and attentive to their needs. A great way to keep in touch with your customers is to build a community on social media, where they can share their feelings, and discuss and interact with your brands. This will boost a sense of belonging, and customers are more likely to feel loyal to businesses they perceive as part of their community.
Develop a loyalty marketing program: A loyalty marketing program is a direct way to make customers return to your brands frequently. You can provide them with exclusive offers, discounts, rewards, or free shipping for the next purchase. One effective type of loyalty marketing program is the referral program. Customers will receive rewards for referring the brands to their friends and family. Referred friends may also be rewarded. This tactic will help you rapidly increase the number of customers.
You may wanna read: Top 4 loyalty program benefits for online business in 2023