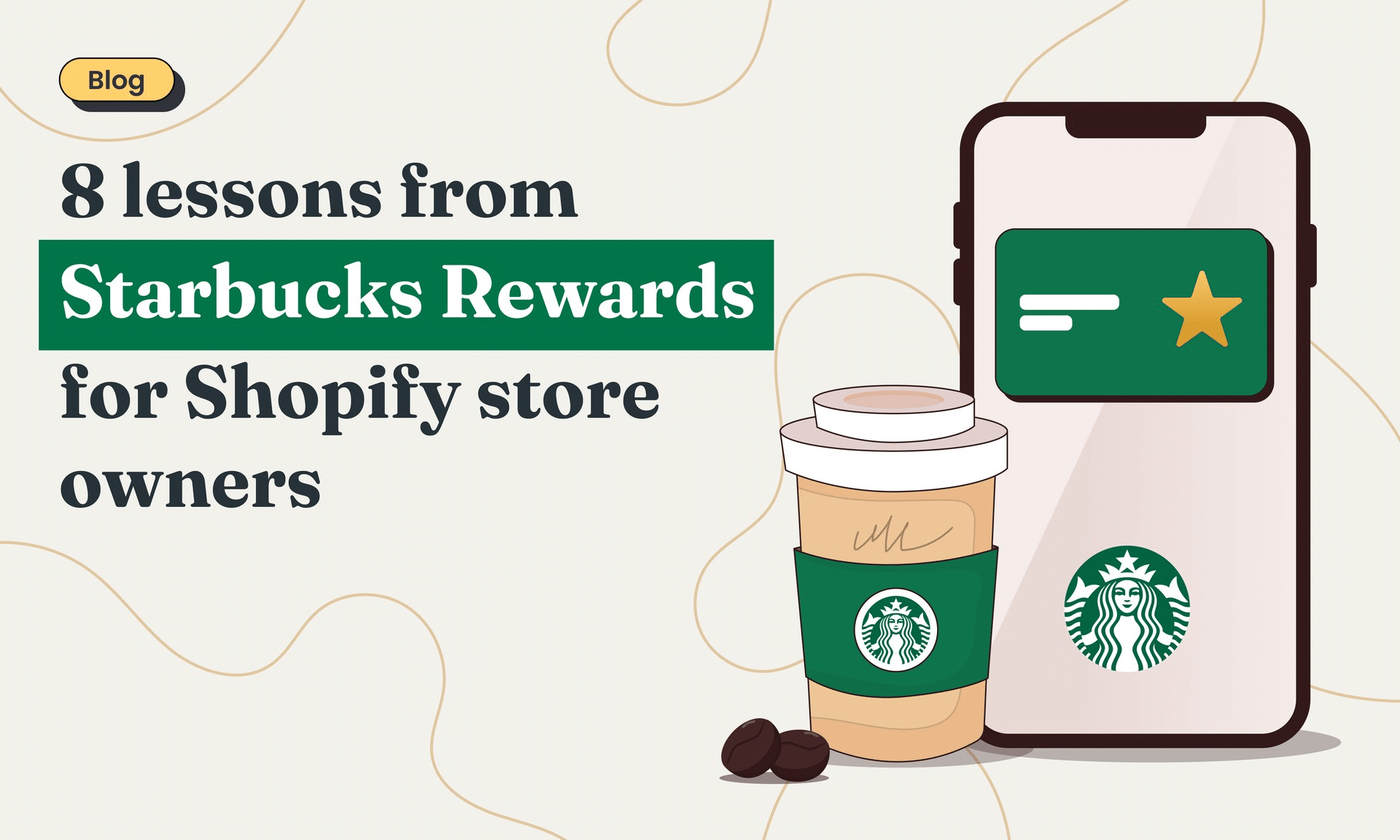 Lessons from Starbucks loyalty program for Shopify store 2023
11 July, 2023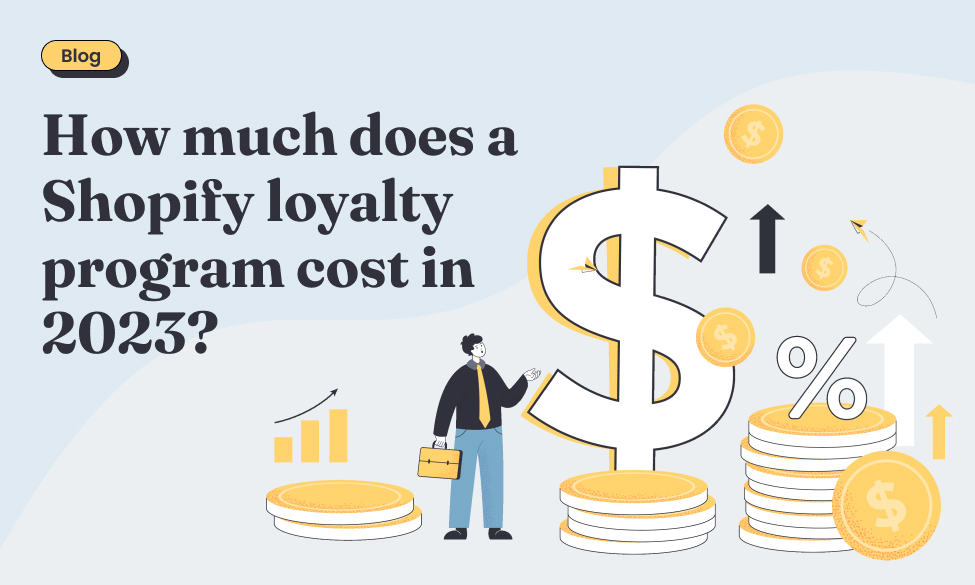 How much does a Shopify loyalty program cost in 2023
4 August, 2023
Getting to know LAI Product Reviews
LAI Product Reviews app helps merchants to collect and display ratings/reviews about their products and Shopify stores. With LAI, you can easily collect customer reviews from multiple platforms such as AliExpress, Amazon, DSers, CJdropshipping, and CSV files or showcase reviews across your store: homepage, collections, products, pop-ups,… It bridges the gap between brands and customers and builds trust via genuine reviews. By doing so, you can convert visitors into lifetime customers.
BON Loyalty and LAI Product Reviews Integration
We understand that customer satisfaction and loyalty are of utmost importance to you. That's why we've integrated with LAI Product Reviews.
With our "Leave a review" rules in BON Loyalty program, your customers not only get rewarded for leaving reviews but also have the opportunity to earn loyalty points for sharing their product reviews through LAI. This way, we aim to enhance your customers' shopping experience and provide even more value for their feedback.
How does it work?
To allow your customers to earn points for reviews, follow these simple steps:
Set up and activate the "Leave a review" earning action in BON Loyalty's "Earn points" tab.
Encourage your customers to share their valuable feedback through LAI Product Reviews.
When their reviews get published via LAI, your customers will automatically earn the points you've set up in the rules.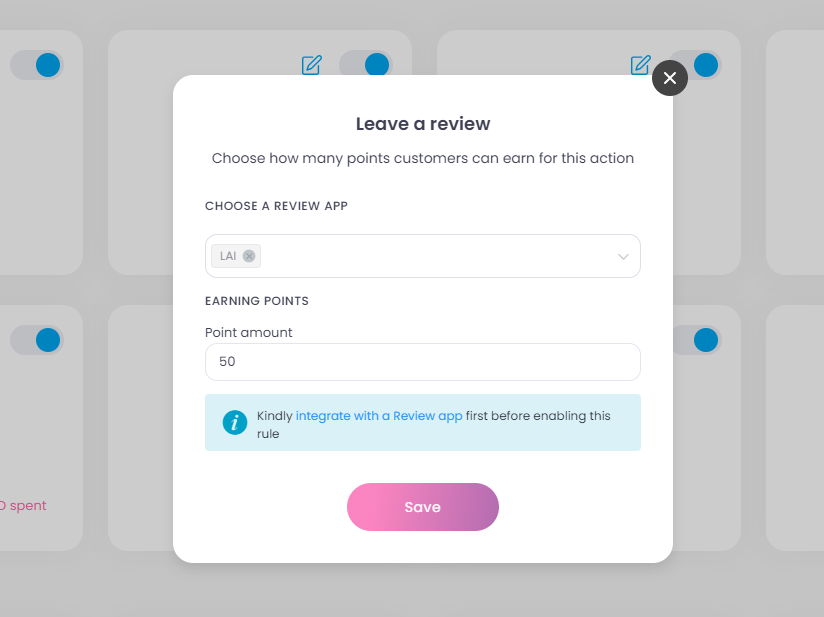 This improvement could bring you a better experience with BON. If you have any questions regarding this topic, we are always ready to help via live chat or email at [email protected].