Import data
26 April, 2022
Customize your widget text
26 April, 2022
Customize your widget's icon
To make your widget visually captivating and aligning with your brand identity, BON Loyalty provides editing and personalizing features in Widget icon tab.

You can find this tab by navigating to Branding > Widget icon.
Change the placement of the widget on your store
Click and hold the arrow button to move the widget icon to the left/ right or move up/ down: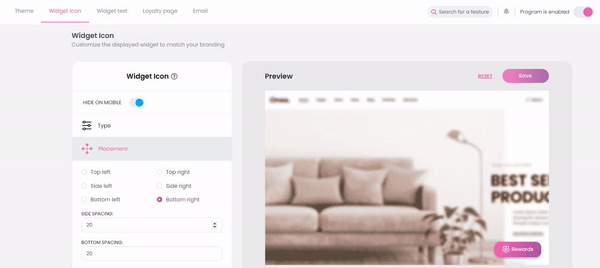 In this section, you can change or remove the widget icon's title. 
Note: If you leave the content blank, the widget icon will only display the logo icon.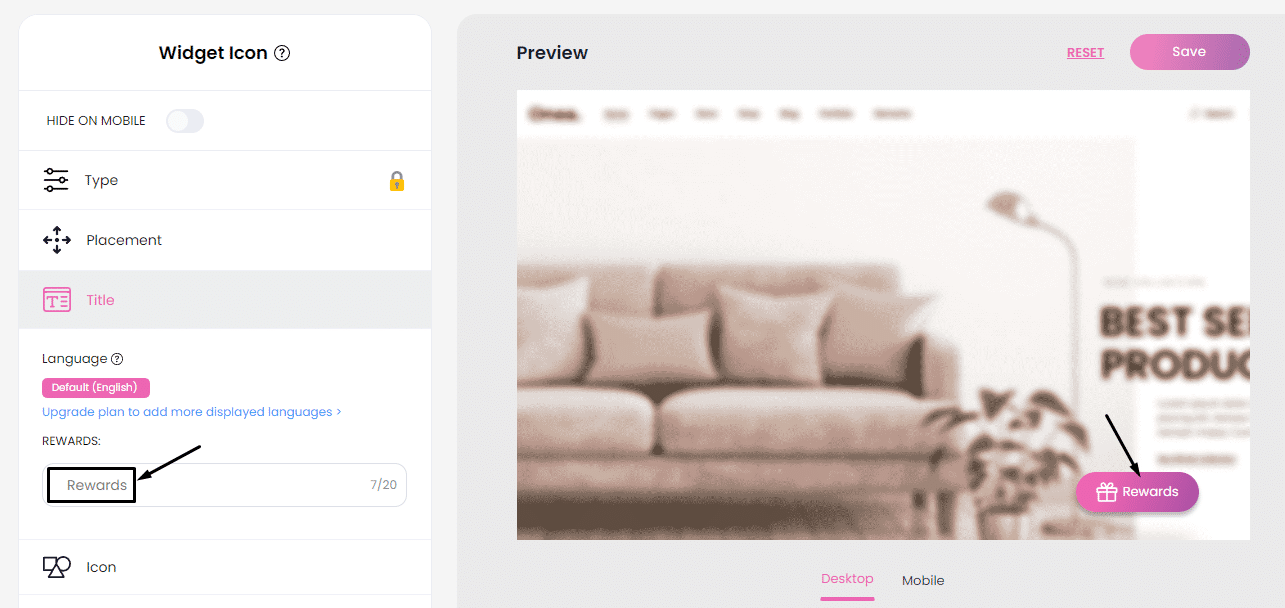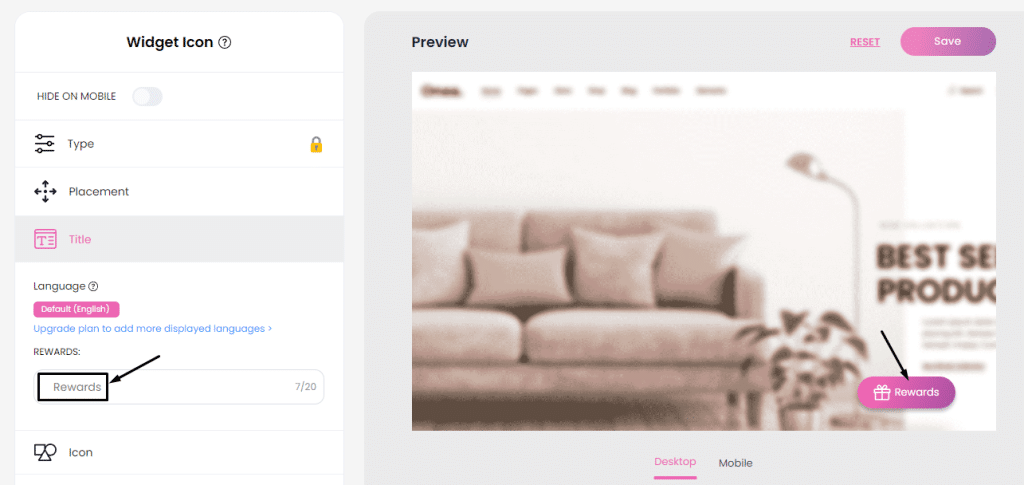 You can choose and upload an image or choose from our icon collection.
Note: The requirements for the icon image: It has to be a 1:1 ratio (e.g. 60x60px) and less than 50KB
The accepted file formats: .png, .jpg, .svg, .gif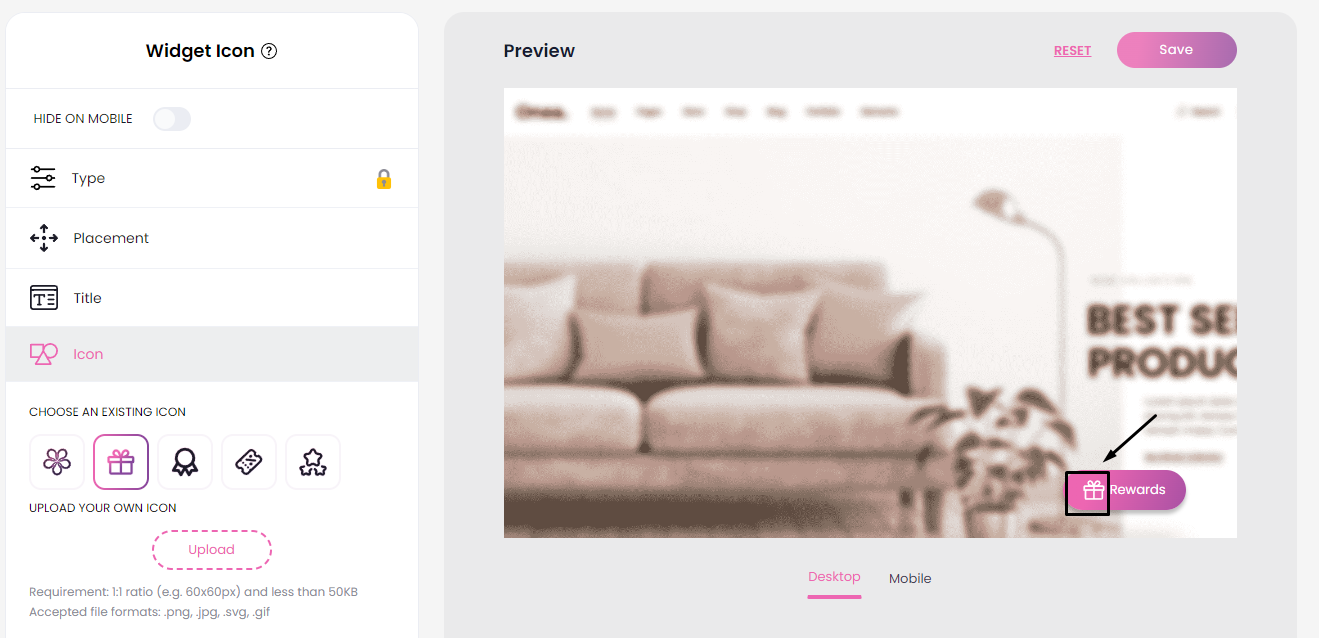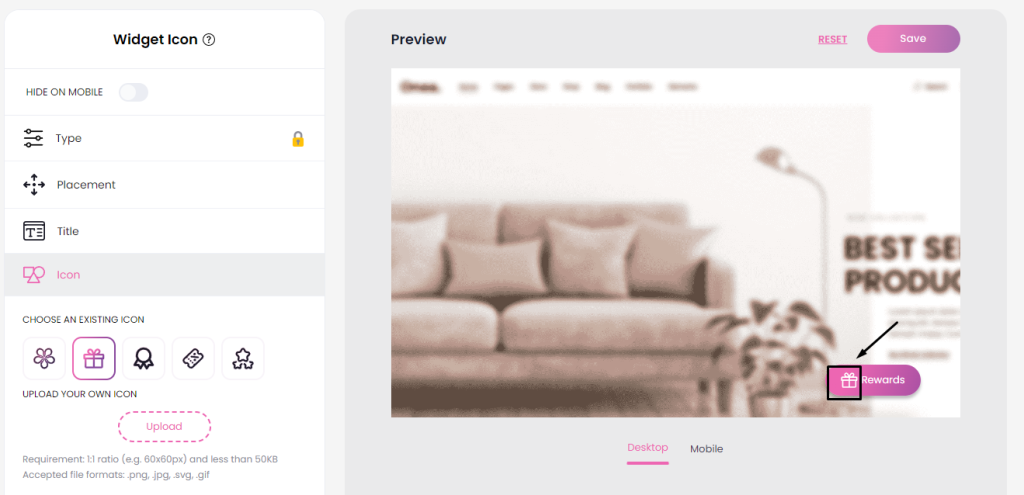 After finishing all the settings, click Save.
To reset all settings back to default, click the Reset button.