Overview dashboard explained
19 April, 2022
How birthday reward points works
23 April, 2022
1. Type of earning point actions
Rewarding your customers by giving them points for specific interactions is a great way to increase their engagement with your store.
To manage the rules you set up for your customers to earn points, kindly refer to the Point program => Setup button for Earn points tab. You will find all available point-earning action we offer you there.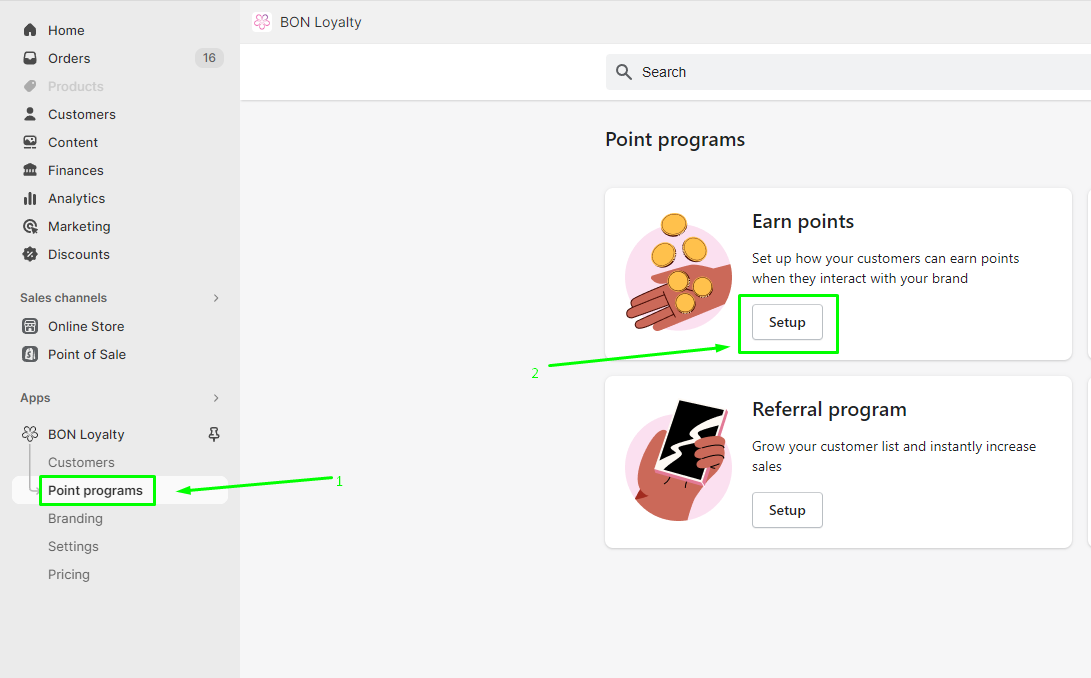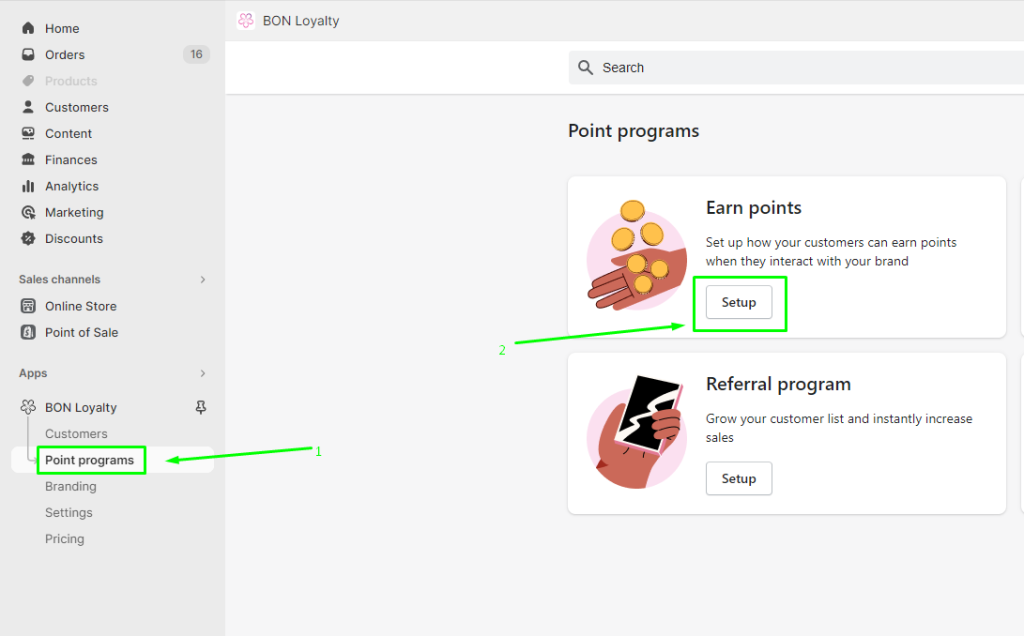 There are 3 types of earning options:
Purchase
Social media: All earning points related to social media platforms
Customer account


This table below contains all available point-earning options in BON, including the earning limit and the recommended point amount reward for each option: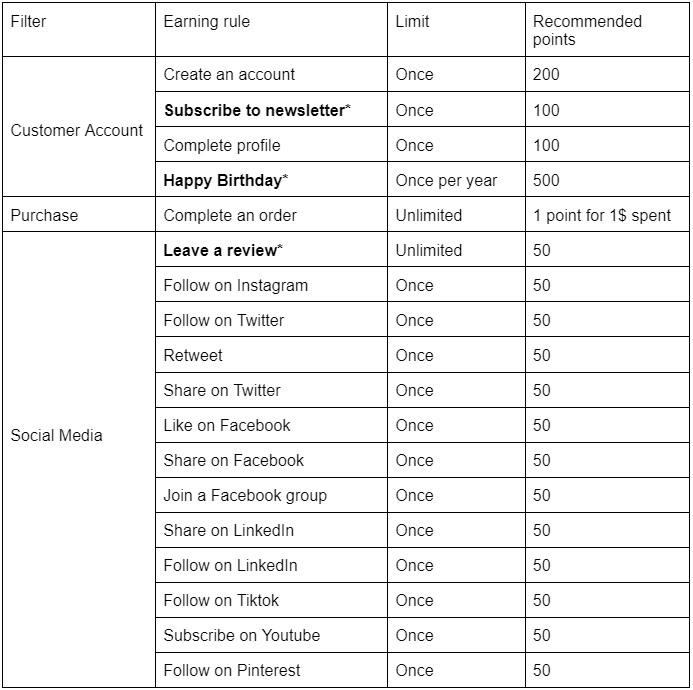 Note: Three earning options written in bold * will be available from the Basic plan or higher.
For more information, check out our Pricing plans in BON or in our website.
2. How to activate, deactivate and edit options:
All the earning-point options are divided into 2 sections:
Active: All the rules your customers 

can earn points

 for, and are 

visible

 on your widget/ loyalty page
Inactive:

 

All the rules you customers 

cannot earn points

 for, and will be

 hidden

 on your widget/ loyalty page
To activate/ deactivate, click on the Edit button of each option:


Select the status and click Save: