Customer data
26 April, 2022
Import data
26 April, 2022
Manage your customer profile in BON
In order to evaluate your reward program's performance to make suitable improvements, you can use Bon Loyalty to track the activities of customers.
From the Dashboard, go to Customers > Customer data, you can see your customer list.
To see the information of a specific customer, click on their name. You will be able to see more details including:
Customer's name and email address
Their member status (whether they are Guest or Member)
Their current point balance
Their unique referral link
Birthday date
Referral information (whether they are referred by anybody)
Their VIP tier (if the VIP program is activated)
Point history: which earning point actions have they done
Redeemed discount codes
Referral activity: Whether this customer has referred your store or not yet.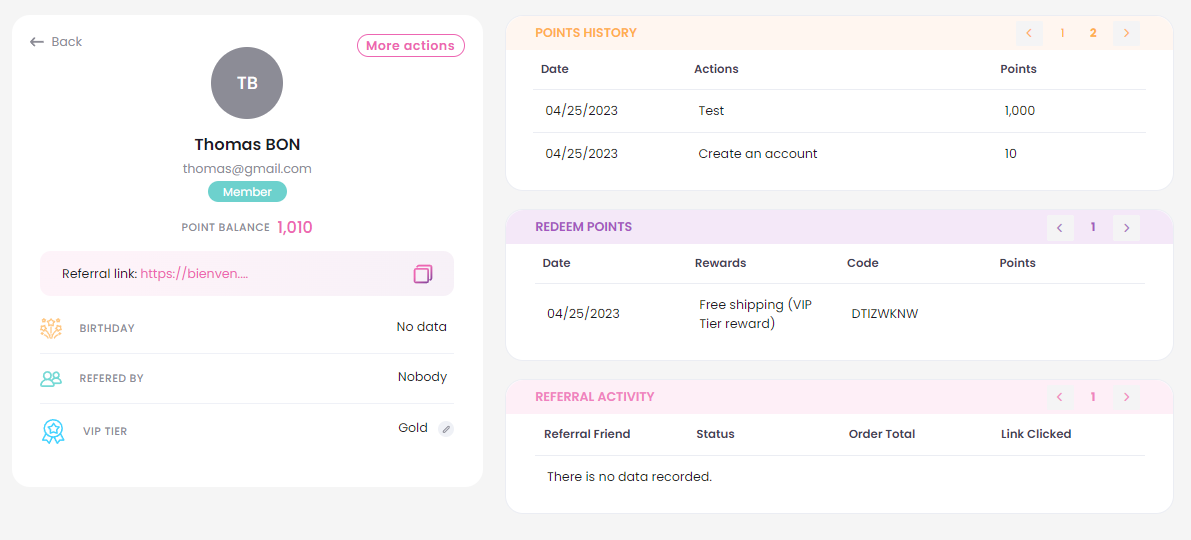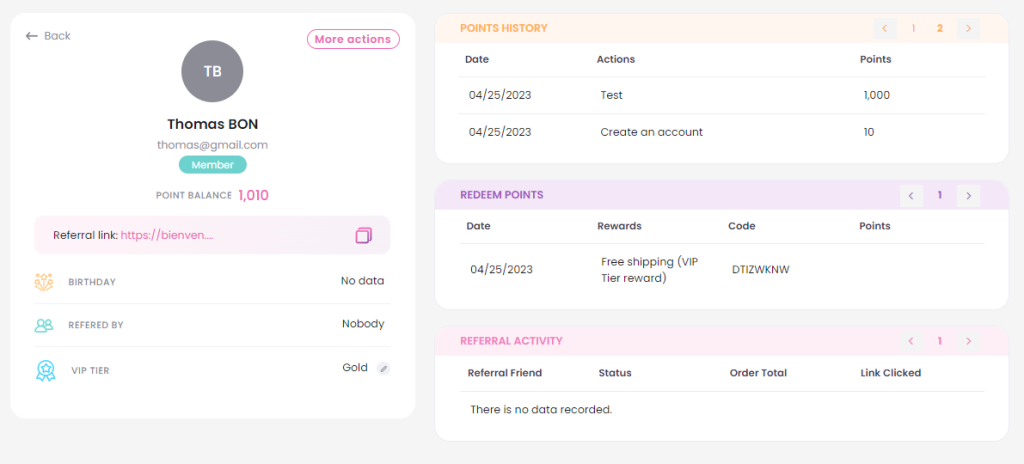 In "Point history" and "Redeem points", click on < > arrow button, or click on the number to see all the information: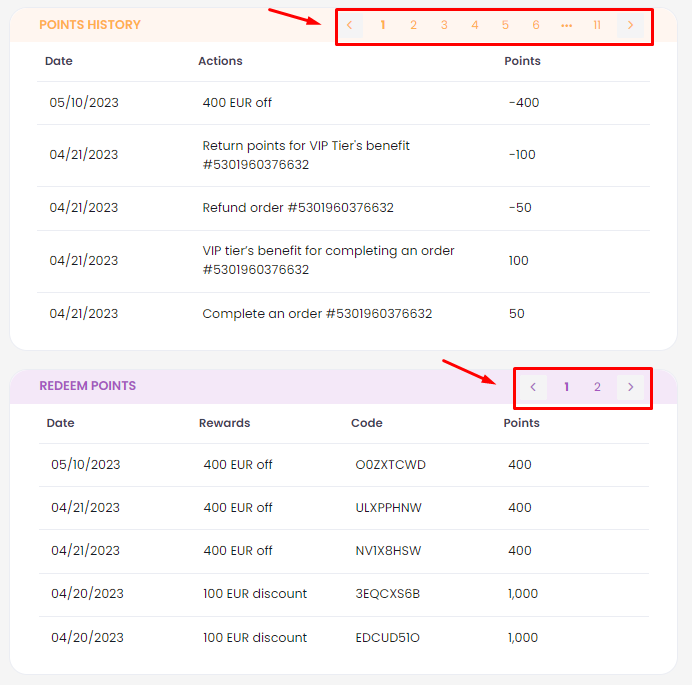 To manually make changes, click on "More actions" button. You can apply the following actions:
Adjust points
View in Shopify: View their profile in Shopify Admin
Delete customer: Delete customers from BON's database.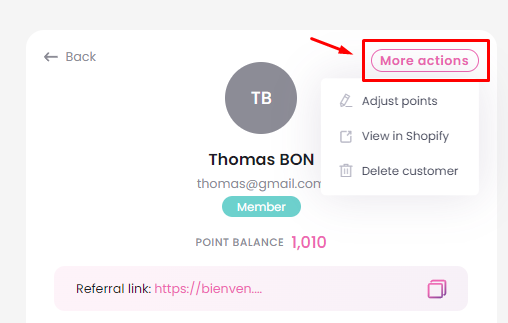 While running your loyalty program, you might want to give some extra points for lucky customers.
To add points, enter the added amount.
To deduct points, enter the point amount with "-" beforehand.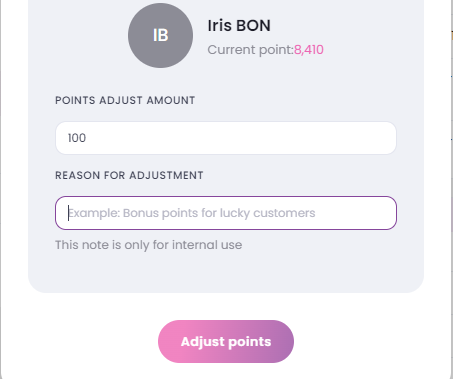 The reason is for internal use, meaning only you or your team can see this.
Customers can view the new point balance with the note: "Store owner just adjusted your points".