Widget icon
26 April, 2022
Email overview
26 April, 2022
Customize your widget content
For a successful loyalty page, customizing content for a loyalty program's widget is necessary, so you can deliver to targeted customer groups, and tailor customer experience,
In BON, go to Branding > Widget text tab to customize this: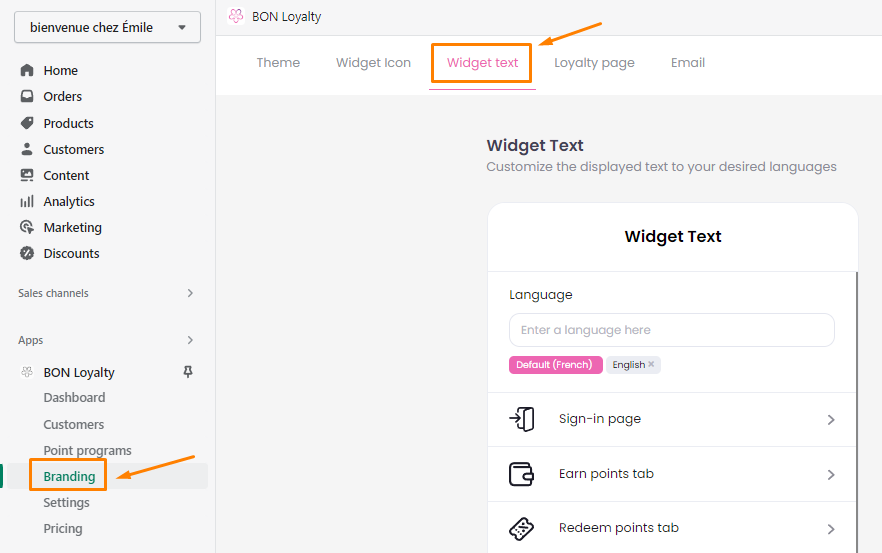 Each subtab includes content, which will be specially displayed at the widget for each scenario:
Sign-in page: Widget when customers logged in.
Earn points tab
Redeem points tab
Referral program tab
My rewards tab
My balance tab
VIP tiers tab*
Notification tab: Content for pop-up notifications.
Note: Locked option* is available from our Lite plan. Check out our pricing plans for more info.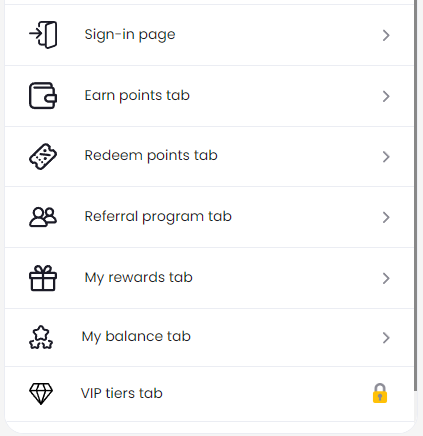 In each subtab, you can see many numbered text boxes. To customize, click on the box – and the preview will show which content you are editing.
After customizing, remember to click Save.
Important note: If you click the Reset button, all content will be reset back to default.
Once you are done, kindly wait for a few minutes for the settings to update.
Which recommended content should I customize?
Loyalty program name
To change your loyalty program's name, go to subtab "Sign-in Page" and edit box no.1: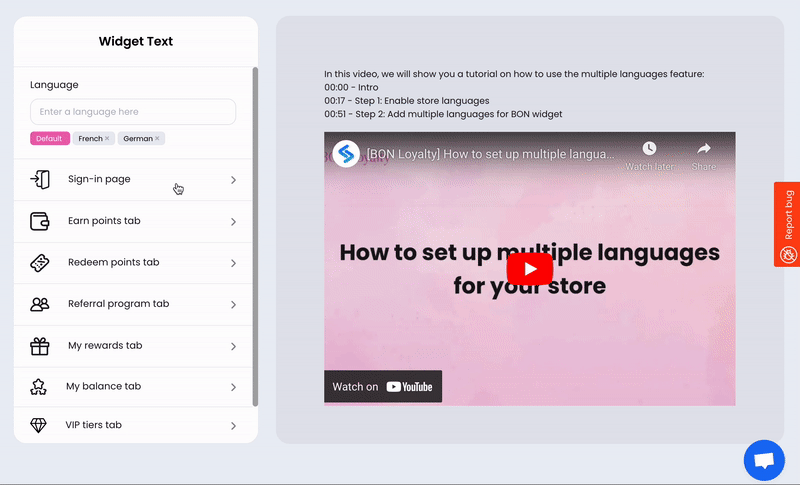 "Complete an order" widget text
If you choose Increment of points type, you must go to Widget text and change it to the correct value you set up in the Earn points tab. 
Go to subtab "Earn points tab" and edit box no.1: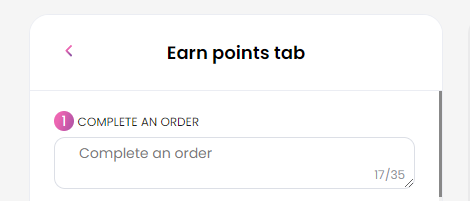 "Referral program" widget text
After setting up the reward offer, to show it in the widget, go to the subtab "Referral program" and edit two boxes number 3 and 4: