How to set up free shipping reward
26 April, 2022
Manage customer's profile in BON
26 April, 2022
Manage your customer data in BON
After installation, the customer information (including name and email address) from Shopify – will be automatically synchronized and appear in BON.
To see this info,  go to BON > Customers > Customer data: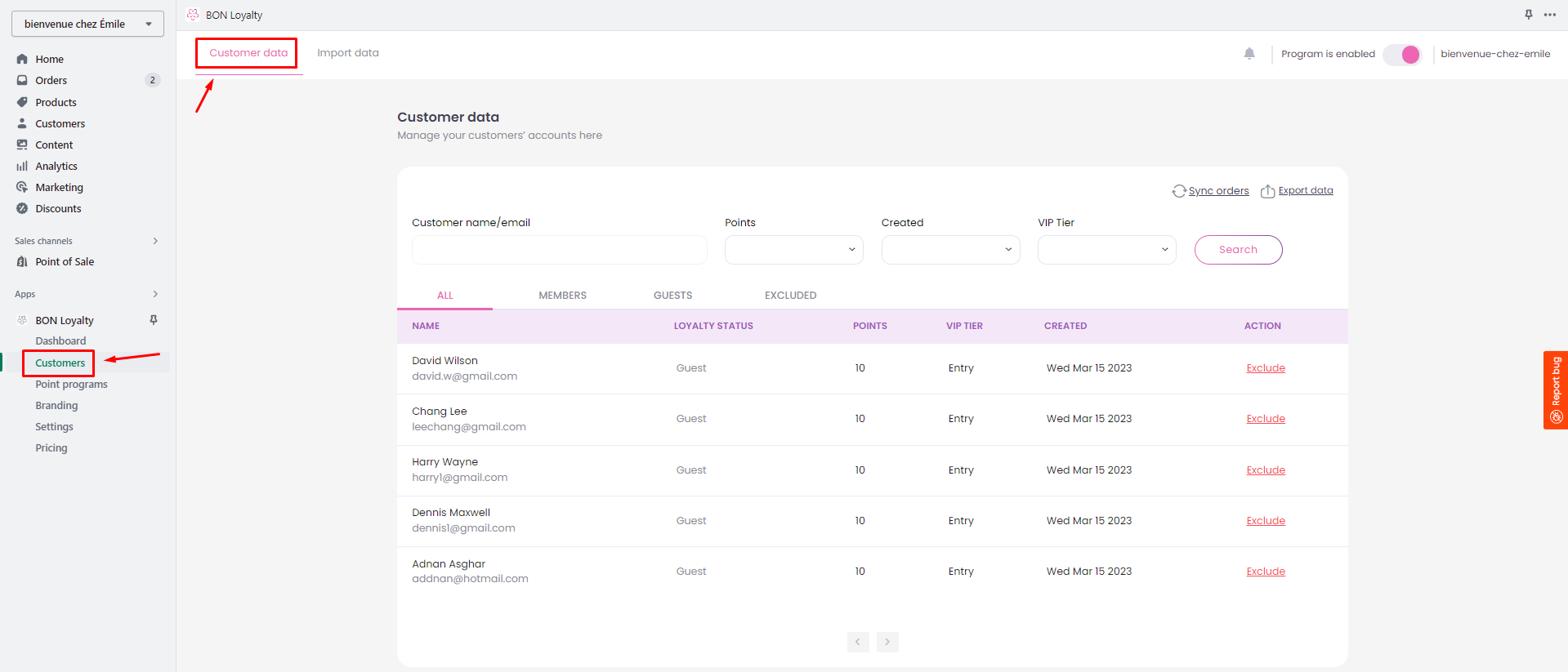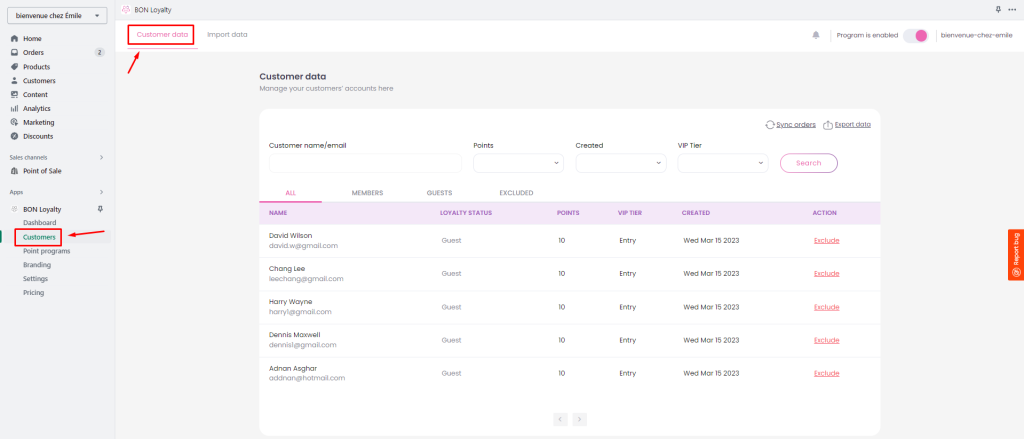 The Sync orders button is to manually sync the order data from Shopify to BON's system.
Related article: How "Complete an order" earning option works
Click the Export data button to export the customer's loyalty program data.
Note: In the export file, there are only members (customers with an account) and have a point amount greater than 0.

To search for a customer's profile, type their name/ email address > click Search.
You can also sort out and view your customers with different filters:
Points: Customers' active points, ranked from ascending or descending
Created: Date that customers' accounts are created
VIP Tiers: View all customers in a specific tier. This filter will be available if you activate the VIP Program.


Or you can filter by:
Members: view all members in the program (customers who have an account)
Guests: view all guests in the program (customers who haven't had an account)
Excluded: Members/guests who have been excluded from the program
Note: Guests can earn points if their actions match with earning point actions being activated. For example: Create an account or Complete an order.
However, since they haven't had an account, they cannot redeem those points  rewards.


On each tab, you can view a maximum of 10 customers. Click on the arrow buttons to view the next tab: