How "Subscribe to newsletter" rule works
27 February, 2023
Amount Discount
15 April, 2023
How to change the pricing plan
While using BON, merchants may feel the need to change to another plan, for the desired features or a more suitable order limit. This article will instruct you on how to change your pricing plan in BON.
Note: If you change plans, all customizations will be hidden. To restore again, kindly re-upgrade the plan and contact our support team. 
You can view your current plan name in BON's Dashboard. For more information, click on "View your plan details" at Dashboard tab , or click on Pricing in the menu: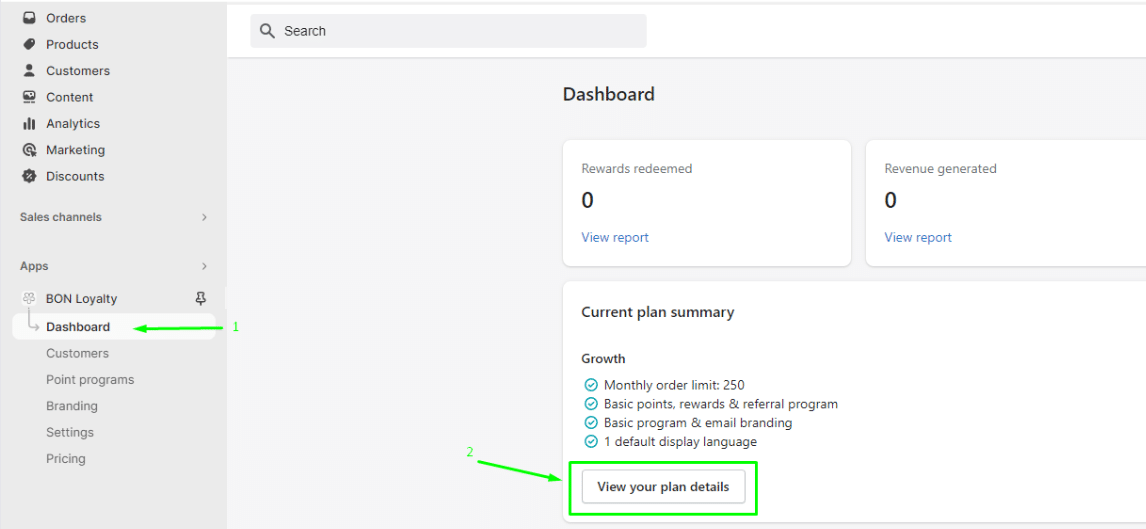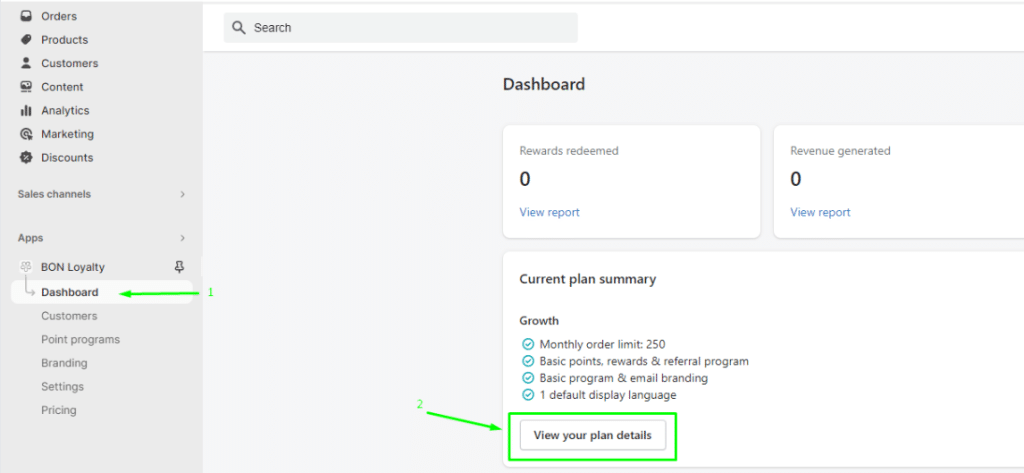 Click on "Show plan comparison" to check out the comparison of features and benefits between each plans to choose the most fitting one for your business.
You can also tick the checkbox to see the prices of monthly plans or annually plans: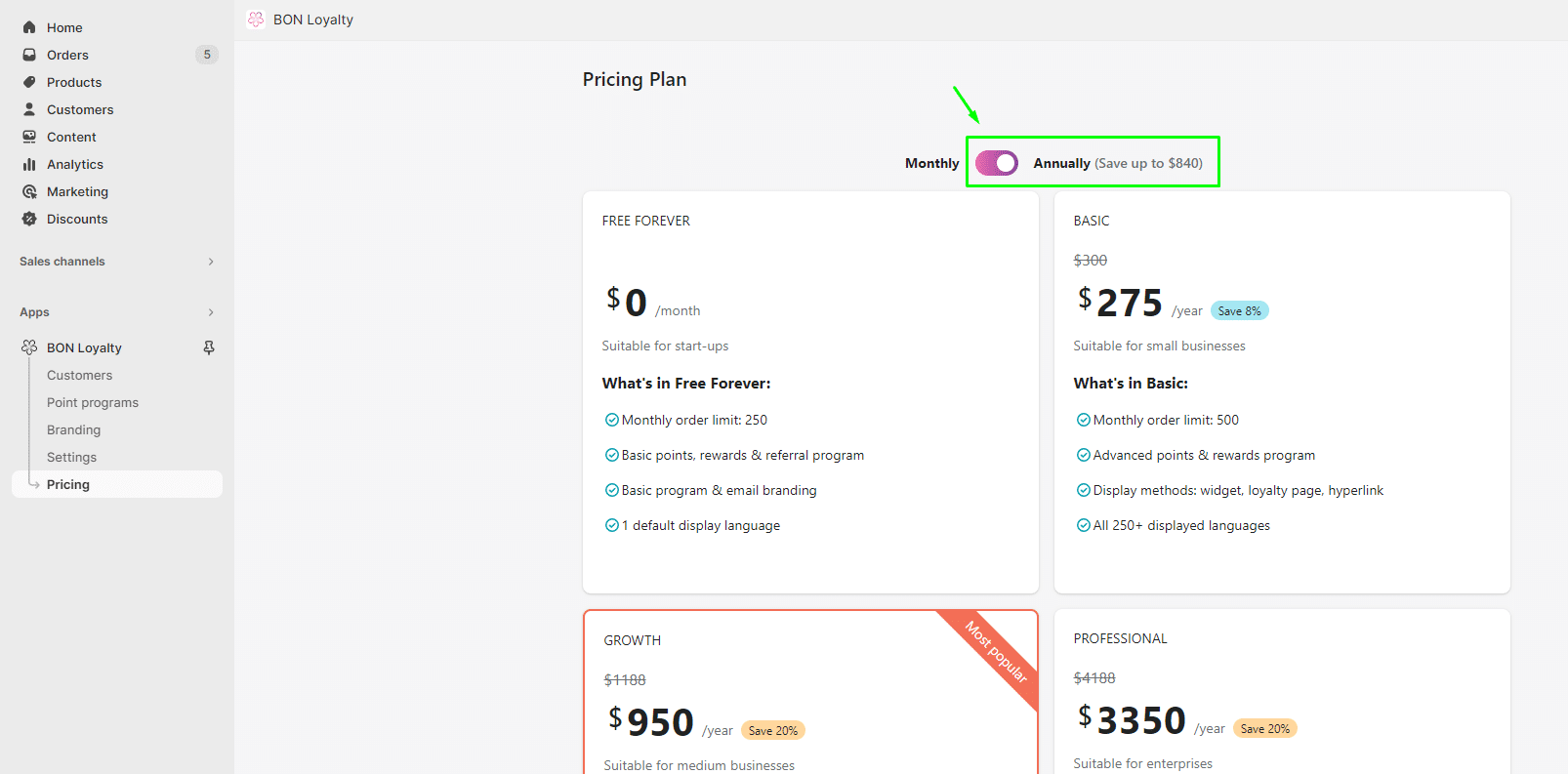 Click on the "Start a free trial" button under the plan you'd like to change to. You can have a 3-days trial before getting charged for the new plan.
The pricing can differ based on whether the payment is monthly or annually.