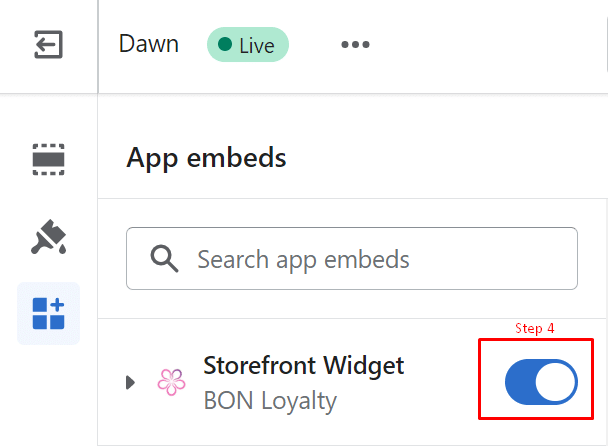 Post-purchase page
28 February, 2023
BON Loyalty Widget and SPA
18 October, 2023
Percentage Discount redeem option
Percentage discount is one of the most effective promotion strategies to attract customers and increase sales. Offering a certain percentage off the purchase amount, BON offers this feature in all of our plans.
Where can I find this option?
Go to BON > Point program > Click Setup button on Redeem points > Add more > Choose "Percentage off":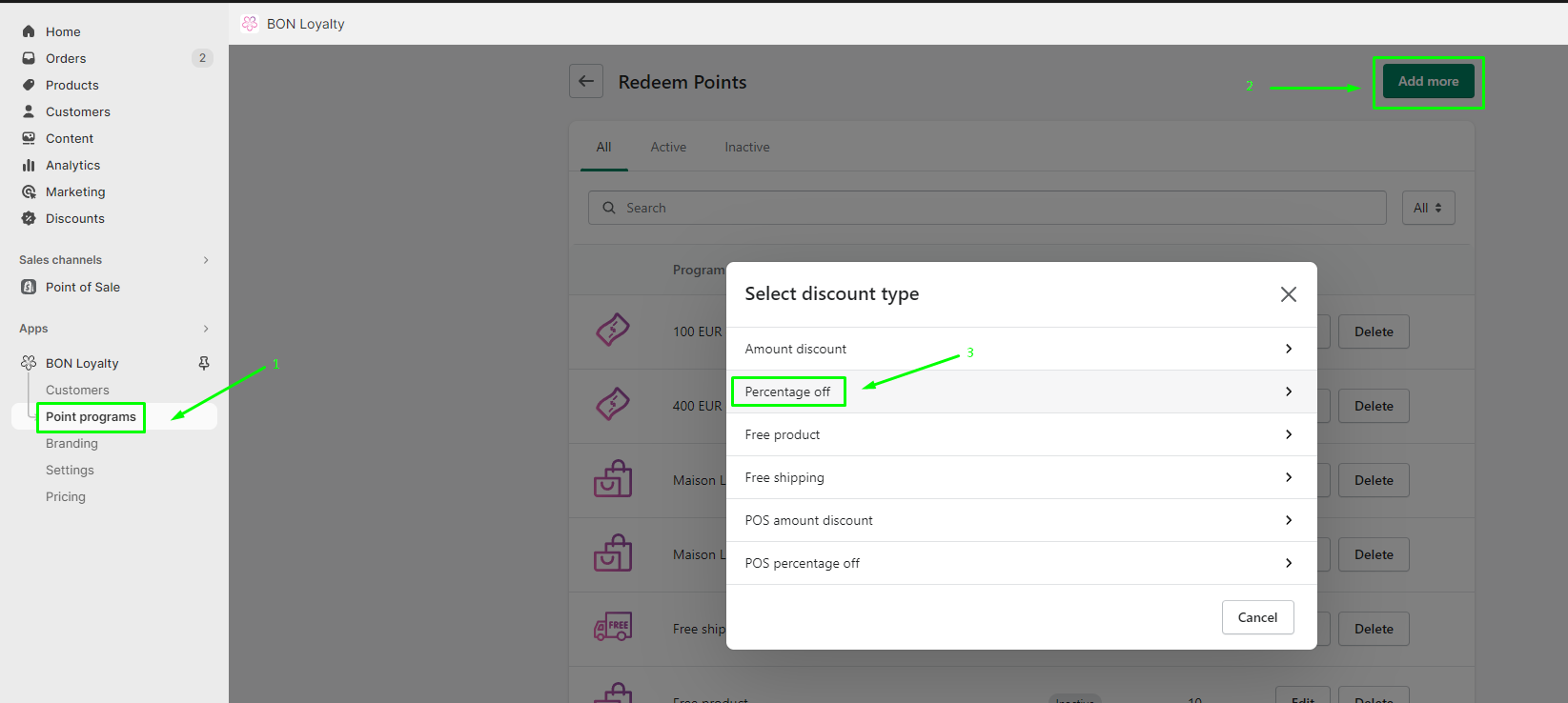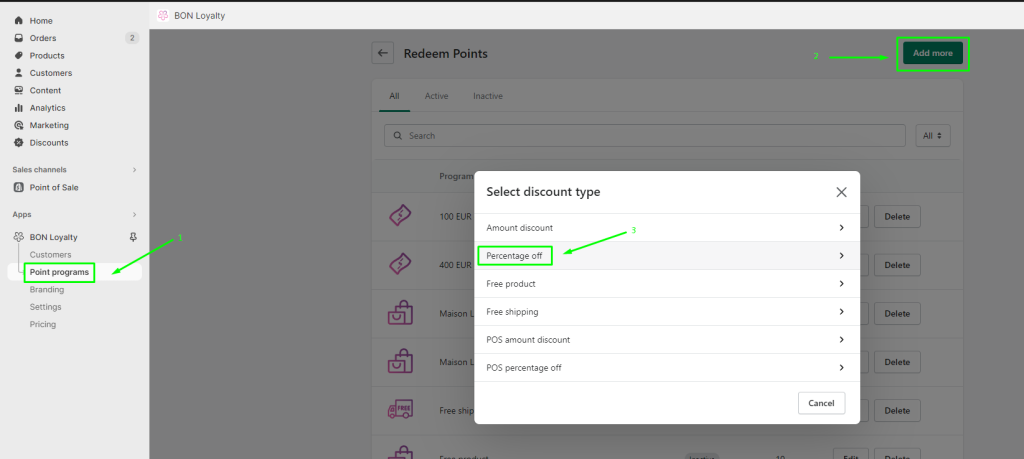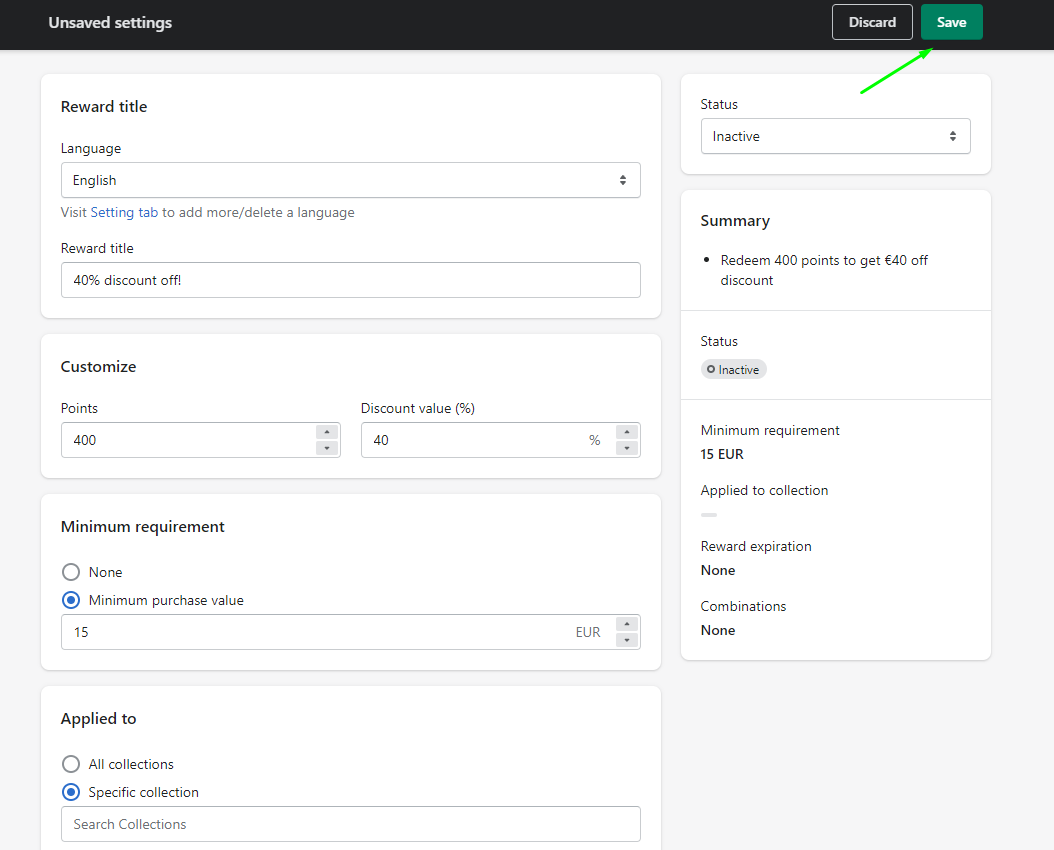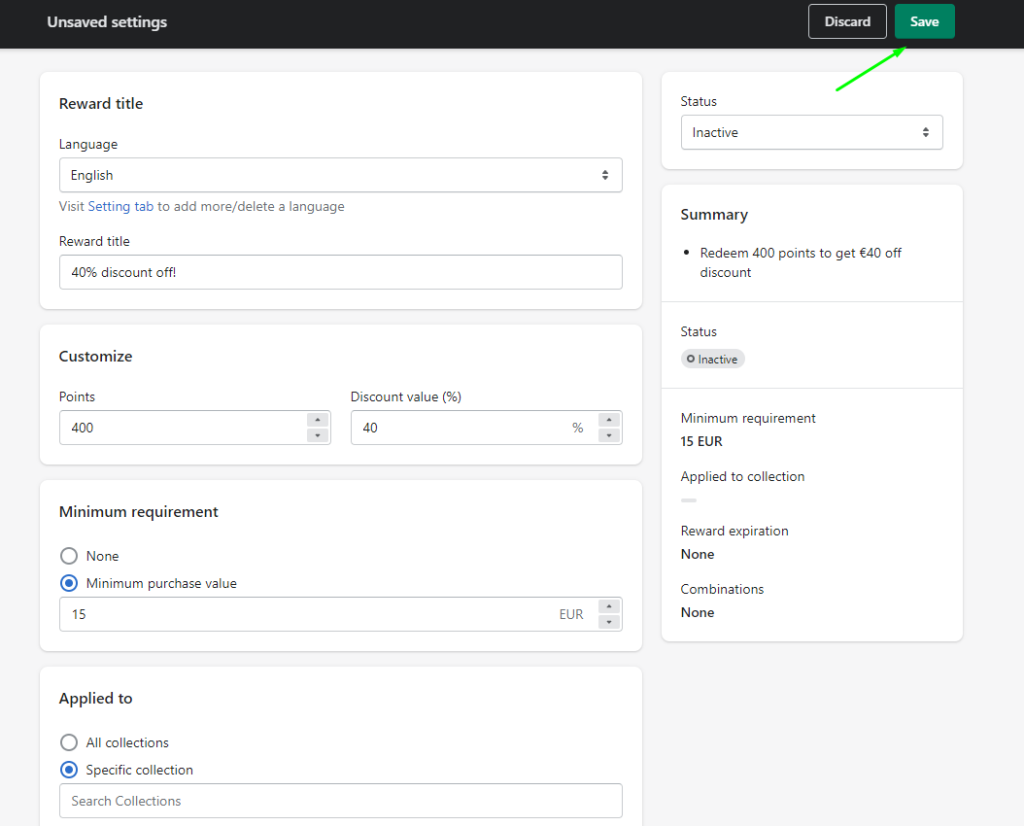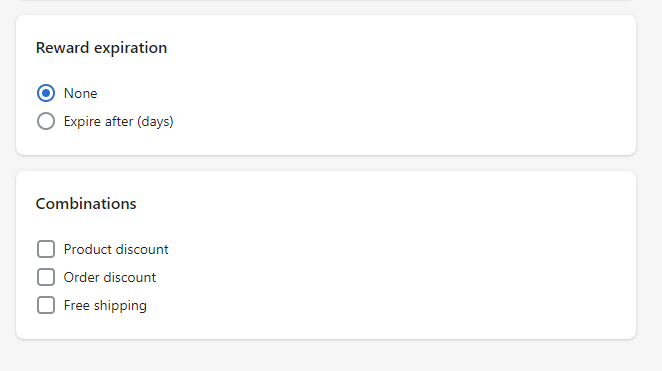 Reward title: The name of this redeeming rule. Customers can see this on the widget or loyalty page.

The points-discount value ratio. If the setup is as the screenshot above, customers need 400 points to redeem a 40% discount code.
You can also set up some additional customize (optional):
3. Minimum requirement: Customers have to buy at least this amount (15$ in the example above) to be able to apply this code
4. Applied to: This code can only be applied when buying products in a specific collection
5. Reward expiration: This code will be automatically deactivated after a fixed number of days
6. Combinations: Tick the discount code options you would like to apply this code with. Check out this document to learn more: link.
> Click 'Save'