How "Subscribe to newsletter" rule works
27 February, 2023
Amount Discount
15 April, 2023
How to display widget on your store
When you install our app, a BON app extension will be put in your store theme automatically. After that, in order to display the widget, kindly follow the steps below:
Go to BON > Activate the Program Status by clicking on the top right switch


Now, kindly continue to your Shopify settings > Sales channel > Online Store > Themes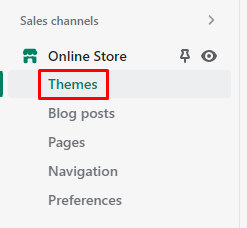 Click on the "Customize" button of your current theme

Inside the theme customization section,
Click on the App embeds icon
Turn on the switch to activate BON's widget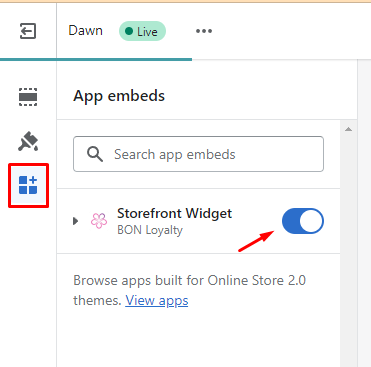 Click Save to finish the progress.


Note: Occasionally, it will take a few minutes for the settings to update & the widget will appear.
For better visualization, you can watch our full tutorial video here: link