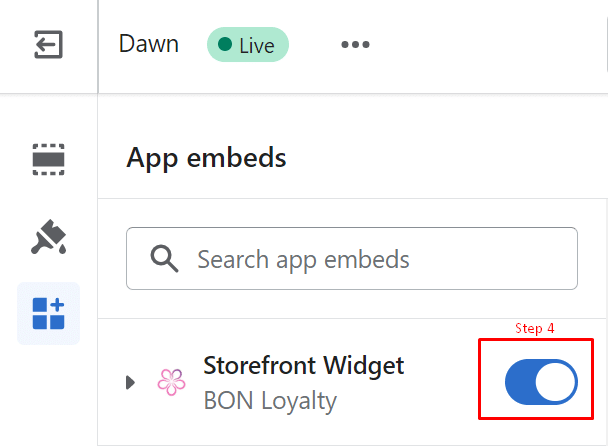 Post-purchase page
28 February, 2023
BON Loyalty Widget and SPA
18 October, 2023
VIP Program feature overview
A VIP program in BON is a reward program designed to recognize and reward the most loyal and valuable customers of your business. 
In this feature, you can set up exclusive perks and benefits that are not available to regular customers. These perks may include things like special discount codes, early access to new products, free gifts, invitations to exclusive events, and more.
VIP program rewards are tiered, with higher levels of rewards and benefits unlocked as customers spend more money or earn more loyalty points.
The goal of a VIP program is to incentivize customers to continue their purchase with your business and to build a stronger relationship with them. By offering exclusive perks and benefits, you can create a sense of exclusivity and make your most loyal customers feel valued and appreciated!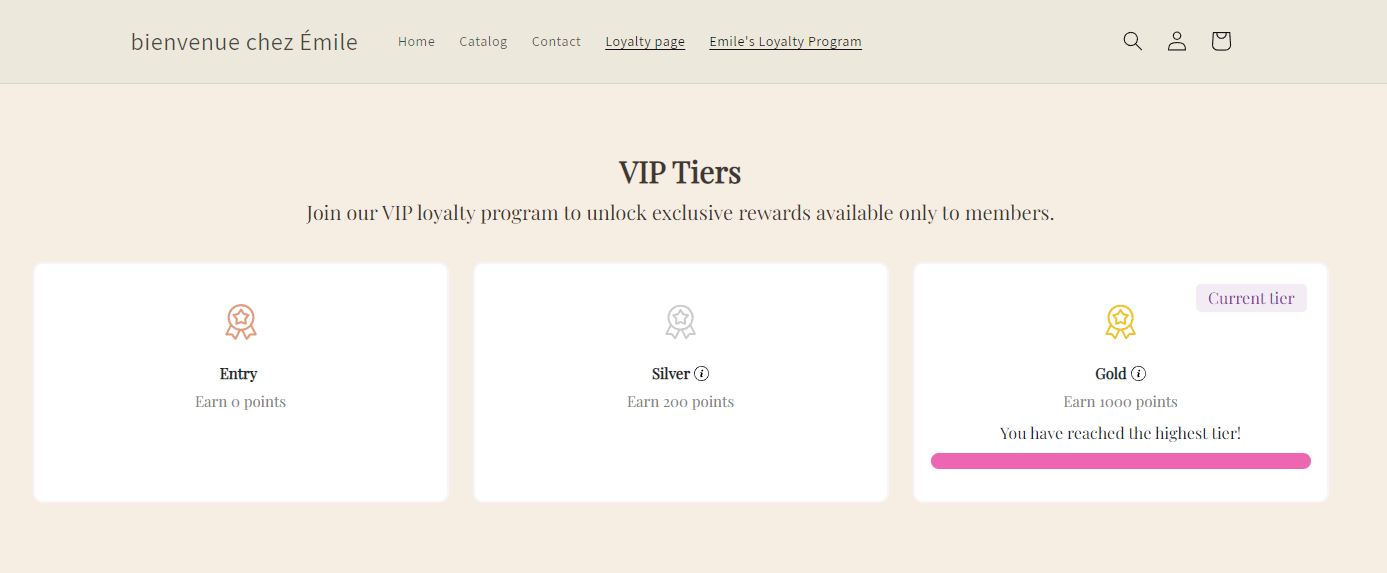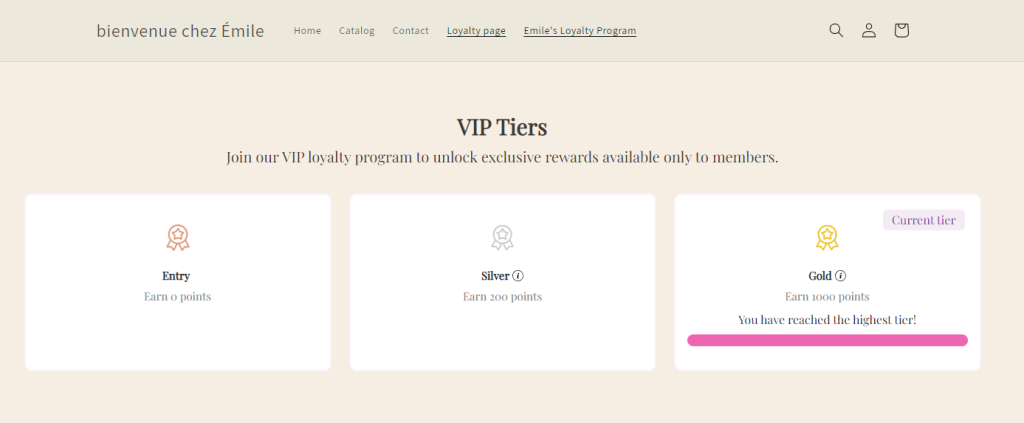 How customers see the VIP program
Customers can find the VIP Tiers tab on the widget after signing in.
In the VIP Tiers tab, it will show all the benefits they have on their current tier. They can also see the benefits of the next tiers and how they can reach higher tier(s).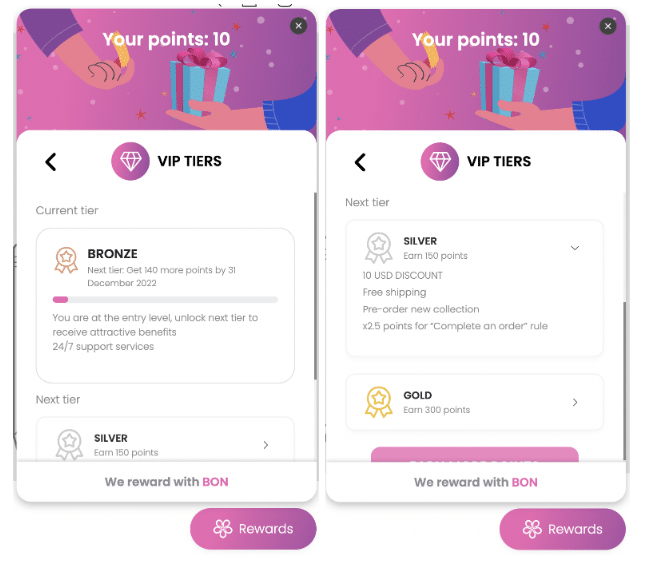 This feature is available for Growth and Professional plan in BON Loyalty app.
Find more details about our pricing plans here.